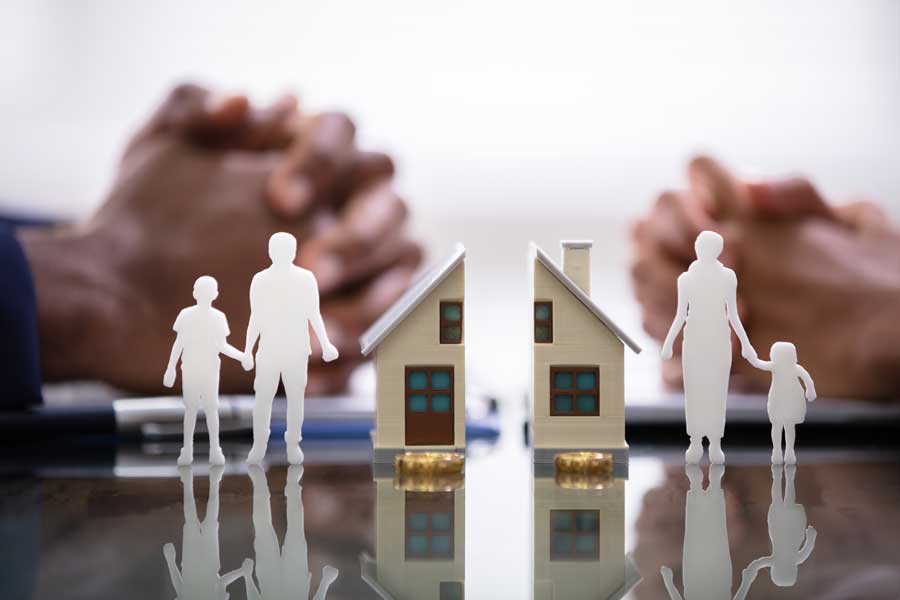 By Hampton & Pigott
Posted on 7-7-2021

Marriage is a bringing together of two lives. Emotionally, financially, and legally. There are times, however, when marriages are no longer working. When proceeding with divorce, divvying up assets can prove to be tricky. Especially after years with a 'what's mine is yours' mentality. One of the largest assets to consider when splitting up is the house. Not only is a home most likely the largest financial asset you and your partner share, it usually has a lot of sentimental value. At Hampton & Pigott, we help our clients navigate the process with understanding while also making sure you get everything you are entitled to. Here are a few of the avenues you can take when trying to settle who gets the house during a divorce.
Buyout
The first option is a buyout. A buyout is when one partner releases their interest in the house. This is a great option for families with children because it prevents them from being uprooted during an already stressful transition. This way they can stay in the home they know along with the parent that will be the main caregiver. A buyout can be a little complicated, so enlisting the help of a negotiator to advise you may be best.
Co-Ownership
If you and your partner agree, you can remain co-owners. This can be a decent option with little hassle if you and your ex can continue to communicate and work together well. In essence you both will now be in a business type relationship as co-owners of the property. You should create clearly defined responsibilities as to care and maintenance.
Selling
Sometimes it may be determined that neither spouse wants to continue living in the house. Or it may be the case that neither of you can afford to live in the house without the other's income. Whatever the reason, dividing the money after the sale of your home can be a nice option that can help you both move forward after your divorce.